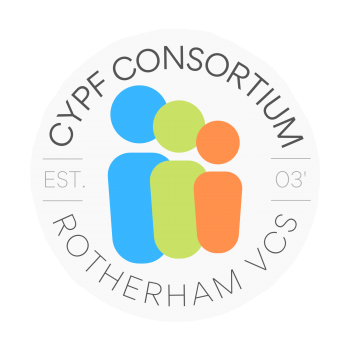 About Us
The Children, Young People and Families Consortium is a well-established consortium of Voluntary and Community Sector (VCS) organisations.
We proactively anticipate and respond to current and emerging priorities of those we support, including our members and partners who believe in the benefits of working together and are committed to putting the needs and views of children, young people and families at the centre of their work.
By adopting a collaborative consortia approach, we unite likeminded organisations to engage as effective partners in developing innovative, cost-effective and collaborative projects and services which promote resilience and cohesion within and between all communities in Rotherham.
Strategic Representation
The consortium has very well-developed relationships with other partners, with strategic representation on over 60 strategic boards and sub-groups in relation to the children, young people and families agenda. These relationships build connectivity between multi-agencies and inform policy and practice as a result. By contributing to these discussions, we support the sharing of information and learning from different perspectives, including those directly articulated by young people and our Consortium Members.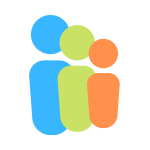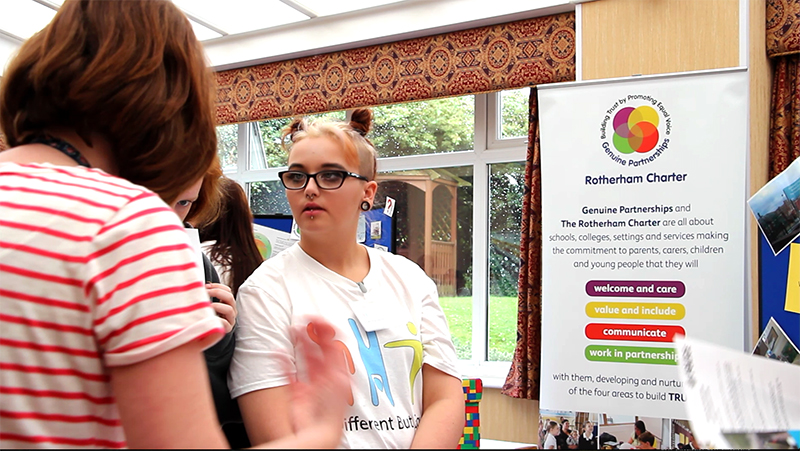 Voice and Influence Partnership
We host the Voice and Influence Partnership, a sub-group of the CYP&F Consortium which brings statutory and VCS services together to ensure that the voice and lived experience of children, young people and families are able to have meaningful impact on decisions that affect them by providing a point of contact for those who want to involve young people in service planning, decision making and policy development.
Different But Equal Board
We also support the Different But Equal Board, a network of young people aged 11-18 (up to 25 with SEND) who come together to ensure that when plans or decisions affect children and young people they are involved at the outset and throughout in shaping these. The board utilises its member's unique talents and works alongside other young people and practitioners in order for this vision to become a reality.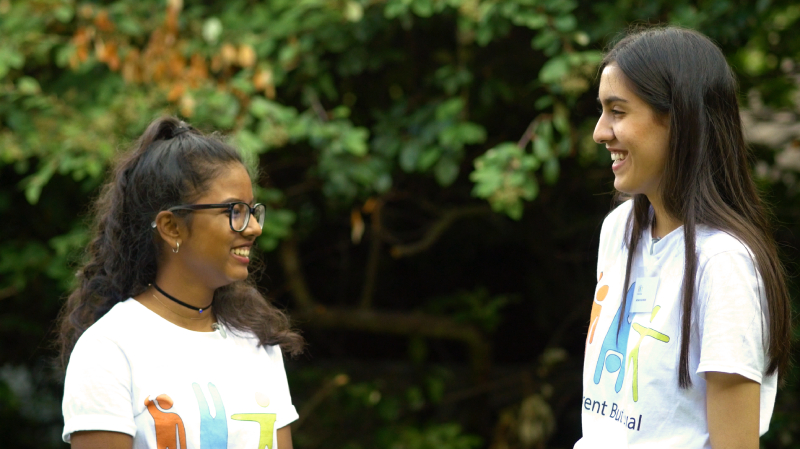 Vision
All children, young people and families in Rotherham are happy, healthy and safe.
Mission
Voluntary & Community Sector Organisations work in partnership to improve the lives and potential of children, young people and families in Rotherham.
Values
We are responsive, creative, trusted, accessible, user led, innovative, independent, credible, inclusive, diverse and child centred.
Strategic Aims
| | | |
| --- | --- | --- |
| 1 | Service Delivery & Commissioning | To work with partners to innovate and change how services are commissioned and delivered continue meeting the needs of children, young people and families amidst a challenging environment and reduced resources |
| 2 | Collaborative Consortia Approach | To ensure a collaborative consortia approach to pro-actively plan ways to maximise funding and other opportunities to anticipate and meet the needs of children, young people and families |
| 3 | Safeguarding Standards | To promote excellent safeguarding standards amongst our voluntary sector members and share our learning to influence the wider sector to keep children and young people safe |
| 4 | Voice & Influence | To ensure our service users (children, young people and families) and our member organisations have a voice to influence policy and change things for the better. |
| 5 | Best Practice & Workforce Development | To build on the collective voice and experience of members to improve outcomes for children young people and families through sharing skills, knowledge and evidence-based practice and workforce development |
| 6 | Resilience & Cohesion | To work collaboratively to promote resilience and cohesion within and between all communities in Rotherham |